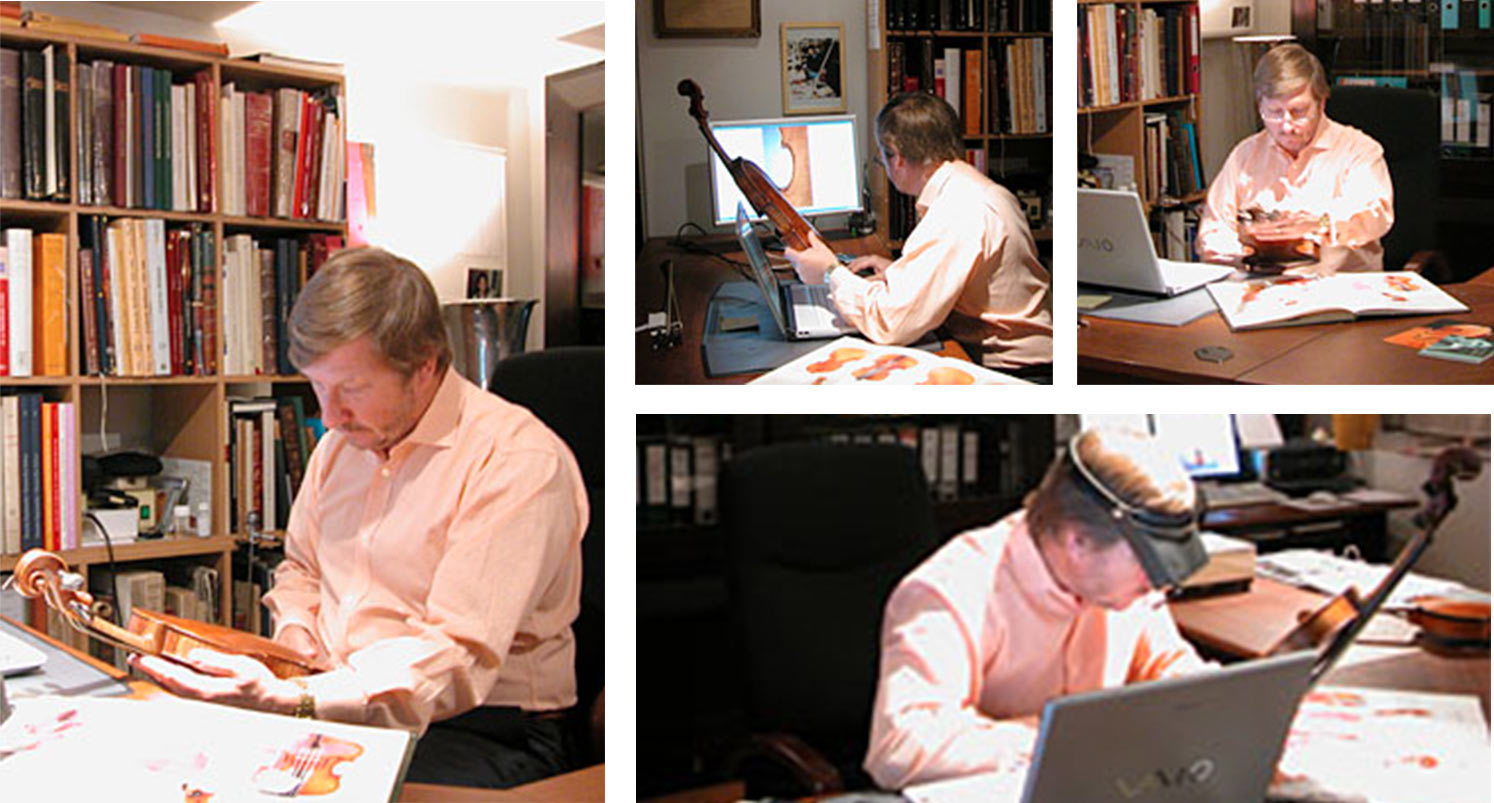 What is an expert, why a valuation?
Serge Boyer, expert at the Court of Appeal of Paris and assessor to the French customs welcomes you for any request of authentication or valuation of your property. He will intervene in the event of litigation for any accident involving a quartet instrument (violin, viola, cello and bow).
Valuation is first of all a great memory, true passion for violin making, its history and that of its violin and bow authors. Serge Boyer, the youngest expert of France, has been working in expertise for over 40 years.
His experience has led him to be part of the most renowned experts of his profession. Recognized internationally, The French School of the 18th and 19th centuries, has become Serge Boyer's specialty.
He regularly speaks in conferences and fairs in order share his knowledge with the new generations.
To conduct his valuation, Serge Boyer uses the support of a digital documentation of over 200 000 photos of instruments taken daily in our workshops.
Thanks to this unique documentation, the expert can determine the author of the instrument.
The procedure is always the same, it is first necessary to :
• Find the country of origin
• Find the time of manufacturing
• Find the author of the instrument or the bow
• Estimation of the value of the object
He also relies on technological means increasingly sharpened up.
Dendrochronology, Radiology, analysis of the varnish or of the composition of materials, allow us to deepen our analysis.
All of these processes allow the expert to identify the author and therefore the price of the instrument presented.
Every year, customers discover in an attic, a cellar, a wardrobe, an instrument of which they have no idea of its origin and that proves to be an object of several thousand euros. Even if it seems to be in poor condition, even if the bows seem to be lost, you are may be holding an object of great value.
The Company BOYER is insured by the company HWI France, 73 boulevard Haussmann 75008 PARIS attached to LLOYD'S (United kingdom) for any object left at the BOYER Company whatever its value.
In the event of an accident the photographs we take allow to prevent any problem or misunderstanding that may arise. Feel free to contact us for more information.